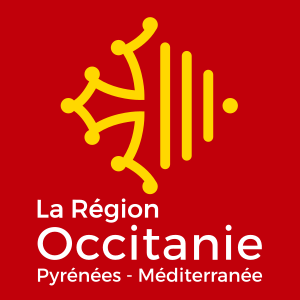 On 18 July 2019, Fadilec participated in the round table organised during the visit of the President of the Region, Ms. Carole DELGA, to Marcoule.
On the occasion of this thematic meeting with the region's economic players, Mr. Philippe GUIBERTEAU (Director of the CEA Centre in Marcoule) and in particular the MP Anthony Cellier (MP for the 3rd district of the Gard region) were present.
Antoine Touboul, research professor at the IES Laboratory (Institut Electronique – Groupe Radiac – specialist laboratory for making electronic systems more reliable when exposed to radiation) in Montpellier, presented the Agile robotic system adapted to decommissioning to prepare for the Energy Future and the robotic tools that have been developed that it carries for S@FE (FADILEC/INNOWTECH and NUCLEAR ADAPT consortium) as part of the GRAINE system.
Fadilec, Innowtech and Nuclear Adapt – respectively specialised in robotics for the nuclear industry, system engineering and nuclearisation – aim to develop products hardened to a level of 400Gy, which would allow them to position themselves at a directly above the international level. In addition, this work lays the foundations for a methodology for the development and qualification of electronic systems for robotics used in the context of sanitation – decommissioning.
The imperative is to continuously reduce the use of humans in a radiative environment and to introduce adapted autonomous on-board electronic systems; agile, modular and radiation-hardened robots.
Philippe Guiberteau, director of the CEA centre in Marcoule, reaffirms his desire to be a stakeholder in the active immersion of the characterisation and measurement cobot CAPTOR from FADILEC. Indeed, finding innovative rugged robotics tools to optimise decommissioning of sites remains a priority for the CEA.
FADILEC would like to thank the Region, the CNRS and the IES for their support and involvement through the GRAINE system.