Last week, a delegation of business leaders from Occitanie made the journey that was organised by EDF, the Occitanie Region and Leader.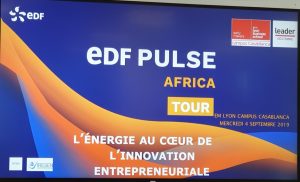 It was a great opportunity for Fadilec to present its expertise to important Moroccan manufacturers and also to local institutions and politicians. I had the opportunity to meet many Moroccan business leaders.
With a wealth of experience from 25 years of expertise in IoT and digital systems, process automation and robotics, arouses strong interest from players in Morocco's manufacturing sector. Collaborative exchanges have been initiated. Thank you to Gille CAPY, Director of ESF Occitanie, and Agnès LANGEVINE, Vice-president of the Occitanie Region, for attending, and to Jalil Benabdillah, President of Leader, for inviting us to these business meetings.
The digital transition has been part of FADILEC's DNA for 25 years.